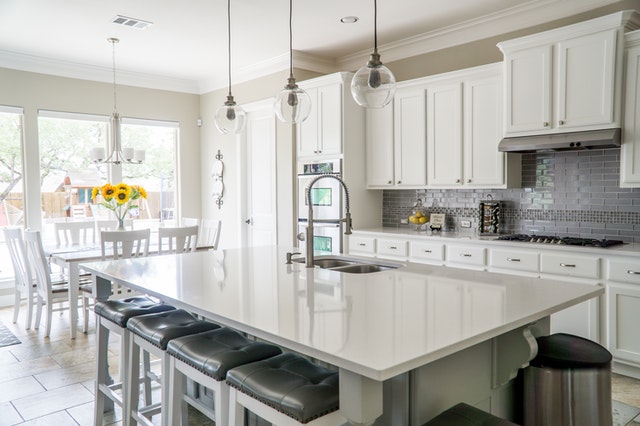 Why Hire a Professional Cabinet Refinishing Contractor
Feb/09/2021 46
Considering refinishing your cabinets? Here's why you need a pro.
Cabinets provide an important function, but they also should be visually appealing. Beautiful cabinets won't just help you enjoy your kitchen more, but they can help with the sale of your home as well. New buyers often pay attention to the state of the kitchen. An updated kitchen could help you sell your home faster and for a better price. One way to get an updated look without the cost of installing new cabinets is to refinish your cabinets.
Why invest in cabinet refinishing.
Your cabinets go through a lot of ware and tare over time. The kitchen is a messy place, and cabinets can get covered in stains. They can also deteriorate due to dust, moisture and dirt. Refacing cabinets isn't easy. Doing a cabinet refacing yourself could lead to damaging your expensive cabinets. A cabinet refinishing contractor has the experience and know-how to bring your cabinets back to their original glory. Here are some benefits to hiring a cabinet refacing contractor.
1. Cabinet refinishing contractors have the right equipment.
Refacing your cabinets might sound like an easy job, especially with all the DIY instructions available online, but it's not. Depending on what needs to be done to your cabinets, there are special tools to get the job done. These tools can be expensive to buy, especially for a one-time job. A professional cabinet refacing contractor will have these tools.
2. A cabinet refacing professional has experience.
Hiring a pro means leveraging their experience. They have handled challenging situations and know how to navigate them. They also have access to a wide variety of colors and finishes and know what will work best. They will know what paint to use to blend with the rest of your kitchen. They can even come up with custom solutions to meet your unique needs.
3. Using a pro means avoiding mistakes and damage.
Even minor issues with your cabinets can negatively impact a home sale. If you attempt to DIY your own cabinet refacing you could cause irreversible damage. Studies show that 58% of buyers value the kitchen over any other room in the home. Choosing an experienced cabinet refacing contractor ensures that your job will be done right, and your cabinets come out beautiful.
Summary
Cabinets can influence the price of your home, helping you get more or dragging down the price of your home. You can do your own cabinet refacing, but it can be a complicated process. A cabinet refacing professional can ensure the job is done professionally and that your cabinets come out exactly how you like.
At HomeContractors101, we can match you with a cabinet refacing contractor near you. Simply complete a short form with the details of your home improvement project and we'll help you get the cabinets of your dreams. Submit your project today.