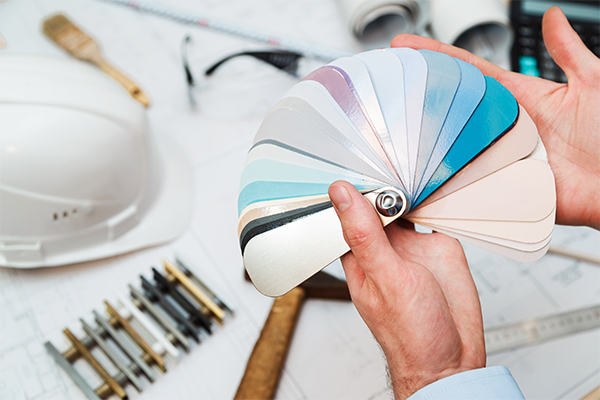 4 Ways Home Contractors Can Set Themselves Apart from the Competition
Dec/24/2019 1449
Set your home contracting business apart from others in your space.
Growing your contracting business can often feel like an uphill battle. With so many people competing for the same business, it's easy to get lost in the competition. Help your business stand out from the rest and increase leads with these tips.
Make a Commitment to Customer Service
You might think that your work speaks for itself, but if you're not a people person, your business might suffer. As much as the quality of your work matters, customer service also plays a major part in growing your home improvement business.
Consumers put their home improvement projects and hard-earned money in your hands. They want updates on how the project is going. If there are delays, they need to be told why. Remember, you are providing a paid service. You owe your clients good communication.
In today's digital world, reviews can make or break your business. A bad review can prevent you from receiving the leads you need to sustain your business and grow. Good customer service leads to positive reviews, which lead to more income.
Encourage Reviews
Today more than ever before, consumers rely on reviews to make purchasing decisions. That includes who they use for home improvement projects. Social proof is a term coined by Dr. Robert Cialdini. The theory is that people copy the actions of others in an attempt to undertake behavior in a given situation. The idea is that people are more likely to take behaviors that they see others doing.
Over 70% of Americans say they look at product reviews before making a purchase. About 63% of consumers are more likely to purchase from a site if it has product ratings and reviews.
Reviews matter. Showcase positive reviews on your website. That can be in the form of a long case study or testimonials. You can also share positive comments on social media by turning them into posts or tweets.
Don't be afraid to ask for a review after a job well done. If you do good work, consumers should be happy to leave you a review. The easiest way to encourage a review is to email your client and provide links to sites where they can leave a review.
Optimize Your HomeContractors101 Profile
Consumers can find you on HomeContractors101.com. The better your profile, the more likely you are to win bids. Spend the time to build a good profile that makes you stand out against others who could be bidding for the same projects.
Give homeowners a clear depiction of what you do and a compelling reason to choose you. Keep your contact information current so prospects can contact you when they're ready.
Offer a Promotion
A promotion can help you seal the deal when competition is high. Think out your incentives carefully. You don't want to provide a discount that will lead to losses on your side. Consider offering incentives like free estimates or warranties rather than price discounts.