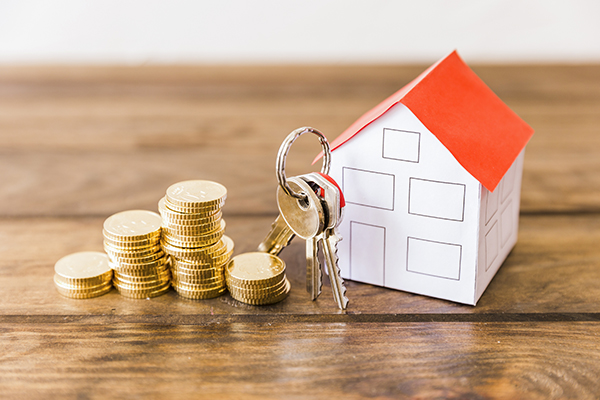 What's the Average Cost for Common Home Improvements
Jan/25/2021 1267
What Are Common Home Improvement Costs?
How much should your home improvement cost?
When you decide to tackle a home improvement project, chances are you are hoping to increase the value of your home. For example, if you invest in new kitchen countertops, you want to choose a material that not only looks good but is durable and will maintain it's look longer. If you plan to redo your flooring, you want to know which flooring buyers prefer and which will stand the test of time.
Here are the most common home improvement projects, and average costs associated with those projects, so that you can decide which project to take on today.
Roof Replacement
if you live in sunny California, you probably don't have to think about replacing your roof for years, but for people who live in other parts of the country roof replacement is something that has to be done every five to seven years. If you own your home, and plan to live their long-term, chances are you will need to replace your roof at some point.
Your roof is also the best place to produce and preserve energy. You could be wasting money if you don't have a sound roof, and you could be saving money if you installed better roofing. Here are some roofing material options and how much they cost roughly.
Asphalt Shingles
Asphalt shingles are the most affordable roofing material. They are also the most common. The price ranges between $50 and $150 per square. That cost only covers materials, not the cost to remove your old shingles. That will cost you between $30 and $60 per square. Asphalt shingles now come in new colors and are a durable solution for your roof.
Metal Roofing or Concrete Tiles
Both metal roofing and concrete tiles are durable and attractive, which can add to your overall home value. Unfortunately, that also makes them much more expensive than asphalt shingles. Metal roofing and or concrete tiles start at $115 per square and can cost as much as $650 on the high end.
Ceramic Tiles
Ceramic tiles have become much more popular over the years. Clay tiles cost $275 to $500 per square including installation. You've probably seen ceramic tiles around your neighborhood, especially if you live in an area with hotter climate. There the red roofs often associated with Spanish style homes. They are great at keeping out rain.
Slate Tiles
Slate tiles will cost you the most, because they require special skilled labor for installation. If you choose slate for your roof, you should expect to pay up to $1,000 per square. While the upfront cost is high, once slate is installed it should last you about fifty years.
Updating Siding
Siding can make a big impact on your home. It's often the first thing people notice about a home. There are four main siding options for you to consider for your home improvement project.
Vinyl Siding
One of the most popular choices, vinyl siding comes in a variety of different colors. It's also durable and provides good insulation, which preserves your ideal temperature. Vinyl siding is hard plastic, so scratches won't affect the color over time and doesn't require repainting. It's also mass produced the price remains inexpensive.
Metal Siding
Metal siding performs better in colder climates, so if you live where it snows you might want to consider metal. Metal is more expensive than other roofing types, because it's limited in supply. However, metal is maintenance-free roofing. It won't grow mold and is an excellent insulator.
Window Replacement
Windows do more than just keep bugs and invaders out of your home. Windows provide insulation, block the sun, can help warm your home and can improve curb appeal. Window pricing varies greatly because there are so many types of windows and brands. Common window types include:
Single hung
Double hung
Sash windows
Picture windows
Bay windows
And more
Consider the following when shopping for window replacement quotes:
Determine how many windows you will need: Some window replacement contractors won't take single window replacement projects, so it's important to determine how many windows you will need. This will also affect pricing.
Find a window type you like: Your designer can help you select a window type that will work best for different areas in your home. If adding multiple windows, your window contractor can help you determine which windows work best depending on the room.
Shop for a brand you like: There are several window brands to choose from. You will find brands that are moderately-priced and some that are expensive. Some brands provide guarantees, others provide discounts, and so on. If you are not sure which brand to go with, ask your window contractor for help.
A complete window replacement of all windows in your home can cost anywhere from $4,500 to $6,800 on average. Your actual cost will depend on the number of windows, the type of window, the brand you choose and your window contractor. Look for quotes within that range. Ready to request a home improvement quote? Submit your project information now to get matched with a local contractor ready to take on your project.