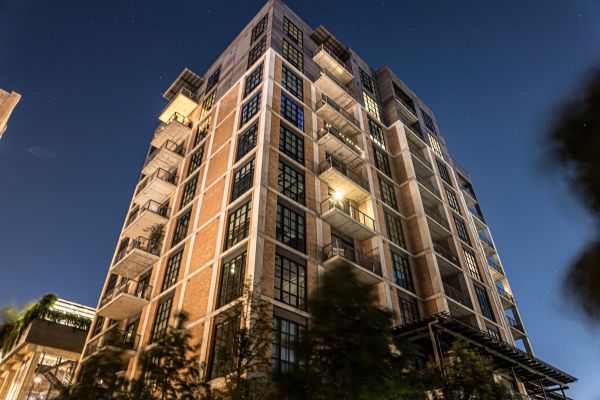 Common HOA Home Renovation Rules. What You Can and Can't Do.
Jan/03/2020 221
Some HOAs have strict rules over what you can change.
One of the drawbacks to being a part of a homeowner association (HOA) is that they can determine whether you can renovate or remodel your home. You will find these rules in your HOA's governing documents, also known as CC&Rs (covenants, conditions & restrictions).
If you perform a home renovation that violates your HOA's CC&Rs, the board can order you to stop work. This can cost you hundreds to thousands of dollars, not to mention the inconvenience. Your board can also fine you for noncompliance.
Here is a list of HOA home renovation dos and don'ts. Use these home renovation rules to help you avoid fines and issues with your homeowners association.
HOA Home Renovation Don'ts
Don't begin any work until the project is approved by your HOA.
Don't assume a contractor is qualified. You can vet candidates by using HomeContractors101.com.
Don't rely on your contractor's interpretation. Make sure your read and understand your CC&Rs, because you will be ultimately responsible.
Don't forget to let your HOA know when your changes are complete.
Don't forget to ask contractors for warranty documents that cover the materials used and the work they have done. If anything breaks, you will need these documents.
Don't leave your home unlocked. Your items or materials could be stolen, or someone could get hurt on your property.
HOA Home Renovation Do's
Do read your HOAs CC&Rs thoroughly. If you don't understand any part of it, reach out to your HOA rep or board members. Your terms may change over time, so be sure to check your CC&Rs before any new home remodel.
Do get pre-approval for any home renovations or upgrades. Your CC&Rs should reference your HOAs approval process. You will need to submit a project proposal form and any additional documents your board requires. You may receive full remodel approval, or approval with conditions. For example, you could get approval to build a fence around your yard, but it can only be 6 feet high.
Do hire qualified home contractors with proper licenses and insurance. You can find home contractor professionals by using HomeContractors101.com. Choosing contractors who have experience working with HOAs is also helpful.
Do make sure your contractor understands your HOA's rules. Ask your contractor to read the CC&Rs and answer any questions they might have.
Do get necessary permits. Some home renovations require permits from your city. Some CC&Rs require the homeowner to get permits, others require the contractor to do so. You may also have to provide these permits to your board as proof before work can begin.
Do be considerate to your neighbors. Many home renovations are noisy and can keep your neighbors up at night or wake them up early. Your HOA will have approved construction hours. These hours are typically between 7 am and 7 pm Monday through Friday and between 9 am and 9 pm on weekends. A considerate thing to do would be to notify your neighbors that you are going to begin construction. You can provide a written letter or email that details how long construction will last and provide your contact information in case they have questions. This can help reduce conflict with your neighbors.
Ready to begin your home improvement project? Start getting quotes from real home contractors near you by using HomeContractors101.com. Get real-time quotes from home contractors ready and able to start work right away. Submit your project and request quotes now.