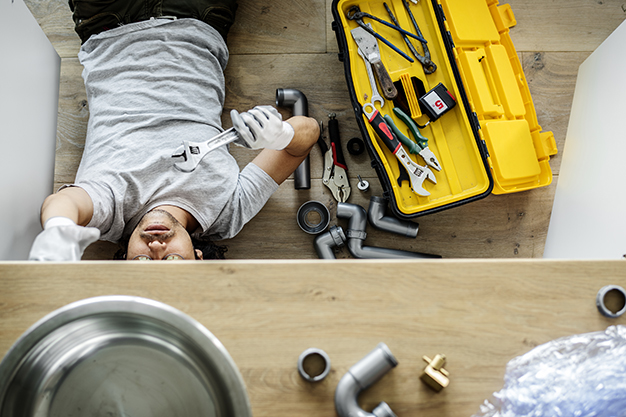 How to Upgrade Your Kitchen Without a Full Kitchen Remodel
Nov/26/2018 810
Switching to these kitchen countertops doesn't require a full kitchen remodel.
Are you tired of staring at that old, dingy countertop? Is your grout stained? Are there chips in the tile? A good kitchen countertop can make all the difference. A full kitchen remodel can cost tens of thousands of dollars. If you've been dying for a kitchen upgrade, the good news is you can get one without breaking the bank.
Here are five quick countertop upgrades to modernize your kitchen without investing in a complete kitchen remodel.
Chalk Paint
Did you know there is a paint that can turn just about anything into a chalkboard? With chalk paint, you can write anything on your countertops including notes, recipes or doodles. Your kids can go crazy, without you having to worry about the cleanup. Plus, chalk paint is black, so you'll have a sleek countertop even if you can't think of anything to write that day.
Butcher-Block
You can DIY your own countertop remodel with butcher-block. Unlike tile or marble, butcher-block is affordable and easy to install. One block can cost as little as $29.40 and give your kitchen that farm-house look you've been pining over. There are tons of YouTube videos that can show you how to do it yourself.
Paint Over It
If you just can't stand the color of your countertop, but can't afford to replace it, painting it could be your best option. When replacing countertops, you need to pay for demolition plus materials. While you save up for the kitchen of your dreams, consider painting over that gross color with a color that fits with your ideal aesthetic.
When painting over a countertop, use an acrylic primer and enamel-based paint to give your countertop a polished look. You can find these materials at your local home remodel or hardware store.
Faux Marble
Marble countertops are seriously expensive. A 31-inch slab of marble can cost $270. If you have a solid countertop or backsplash, you could paint over it with marble paint. It'll give you the same look for a fraction of the cost.
Faux Concrete
Looking for an industrial or loft look? Concrete countertops are becoming more popular with millennials who prefer industrial finishes. Concrete itself can be difficult to apply, but products like Ardex can give you the same effect without all the hassle.
If you want to install your dream countertop, consider doing your own demolition. By demolishing and removing your existing countertops you can save $1,000 or more depending on how large a kitchen you have.
Considering redoing your countertops? Request a quote from our pros today.