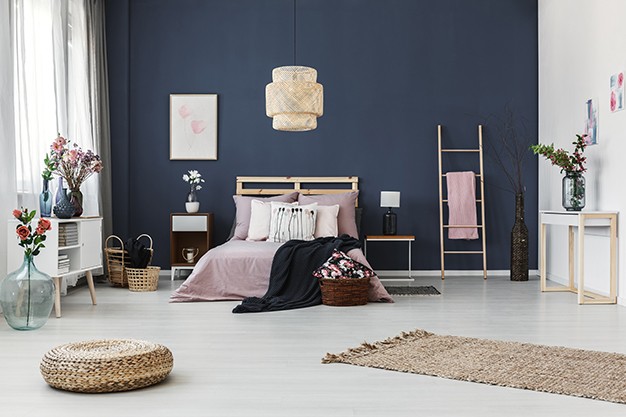 5 Common Features of Every Dream Home
Nov/14/2018 921
Consider making these home improvement changes to turn your house into a dream home.
Many home owners use resale value as a justification for expensive of home improvement projects. They can feel better about investing in a new shower or updated kitchen, because they believe it will improve the resale value of their home. However, that's not always the case. Before you go demolishing your backsplash, consider what improvements will increase the value of your home.
Many dream homes share common features. Learn more about what these features are.
Space
Most dream homes feature open floorplan living areas, where living spaces aren't divided by walls, but with smart design. Open floorplan construction can brighten your space and make it seem bigger. High ceilings are also in high demand.
Speak to a construction expert about your walls and partitions. You may be able to knock down a wall and open up your kitchen or living room.
Windows
Windows are another way to bring in more light. Panoramic windows can amplify your interior space. Most homeowners add panoramic windows to living rooms and bedrooms, to draw in light and showcase spectacular views.
Consider your surroundings before adding a panoramic window. If you own a condo, apartment or close to a neighbor, a panoramic window can create a privacy concern. If privacy is a concern, you could put in a skylight instead.
Staircases
Staircase structures can be as visually appealing as a piece of art. An unique staircase can be the feature that sets your home apart from others in the neighborhood, but there's more to think about than just design.
A staircase can be a hazard. Think about who your eventual buyers will be. If you own a large home in the suburbs, chances are your buyers will be families. A family with small children, will be looking for a staircase that's safe. For example, a marble staircase may not be ideal. Carpet can prevent bad falls.
Bathrooms
The more bathrooms the better. If your home has more bedrooms than bathrooms, you might want to consider putting one in. Have a contractor inspect your home to see how easy it would be to add a bathroom.
Walk-in Closets
Having a large closet is always ideal. Modern interior design trends show people want walk-in closets. According to New York based associate real estate broker Laura Cao, lack of a walk-in closet is a deal breakerv. Jeff Lowen, real estate agent with The Real Estate Expert Advisor, says that walk-in closets have gone from a desired amenity to an expectation.
While these additions might not significantly increase the price of your home, they can help your home sell faster. Many buyers would prefer to purchase a property that's move-in ready. If it's a buyer's market, or you live in a low-demand area, home improvements could help you find a buyer in less time.
When it comes to making home improvements, you can never guarantee that the changes you make will help increase your home's resale value. It's important to make changes to your home that will make it more enjoyable or comfortable for you and your family while you live there.