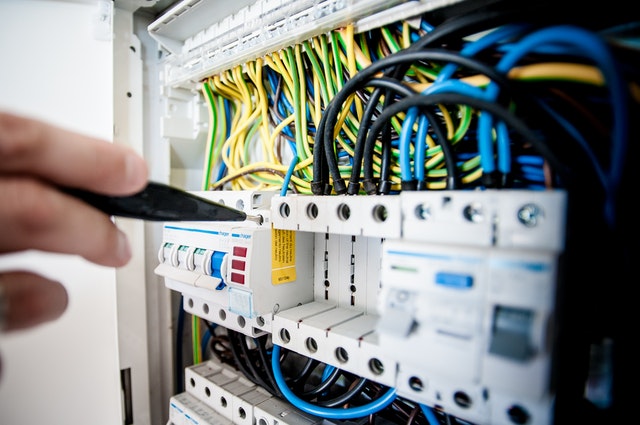 The Difference Between an Electrician and an Electrical Contractor
Jan/19/2021 103
Thinking of hiring an electrical contractor? Learn more about what they actually do.
Wondering what is the difference between an electrical contractor and an electrician? An electrical contractor can be a person or company that performs specialized electrical construction work relating to the design, installation and maintenance of the electrical system. The electrical contractor will make sure the systems work safely, effectively and environmentally friendly when possible.
What does an electrical contractor do?
Electrical contractors are crucial to the success of a project. They are often brought in at the beginning to ensure the constructability of the design. They can be expected to:
· Plan the project
· Set benchmarks
· Manage the budget
· Distribute resources
· Manage expectations
An electrical contractor will plan, install and repair wiring and electrical systems in buildings or outdoor areas. An electrical contractor is licensed to perform electrical services including the installation of:
· Ceiling fans
· Air condition units
· Switchboard and safety switch
· Wires or fixed appliances in a building
· Repair of washing machines and other appliances
· Maintenance of processing plants
Due to their licenses, they can hire certified electricians to work on larger jobs. To obtain their license, electrical contractors must have four years of work experience in a relevant field. They must also:
· Participate in an apprenticeship
· Pass certain examinations
· Lodge a cash bond
· Provide working capital
· Be fingerprinted
· Pass a background check
· Obtain worker's compensation insurance
When hiring an electrical contractor you can request to see their license number.
What is an electrician?
An electrician can install wires and other components to provide power to homes and buildings. They must complete a four-year apprenticeship. Most states require a license that requires one exam. Electricians are able to take on small to medium sized jobs. That can include:
· Wiring
· Installation of conduits
· Fire safety
· Troubleshooting
· Maintenance
How can I find an electrical contractor?
You can use HomeContractors101.com to find electrical contractors near you ready to take on your project. Simply complete a short website form with the details of your project. We will get to work to match you with contractors. If one is available, they will provide you with a quote. You can decide whether or not to work with the contractor. It's free to use. Get started today.