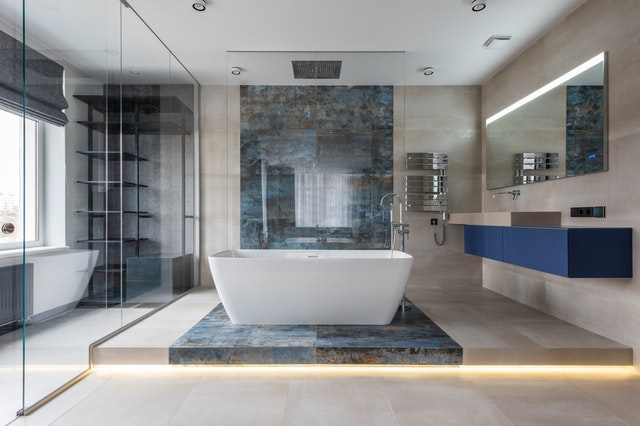 Tile Installation: Costs & Things You Need to Know
Apr/09/2021 229
There are many reasons why people choose tile when building or remodeling a home. Tile is one of the most versatile materials. It can be used for flooring, backsplashes, showers and countertops. It comes in a variety of colors and styles. They are easy to clean and maintain, which makes them a popular choice for homeowners. Tile is also very durable. It can last up to 20 years without requiring a major repair.
How much does it cost to install tile in 2021?
The cost to install tile can range between $13.50 and $63 per square foot. Outdoor installation can cost between $14 and $83 per square foot. The majority of that cost often goes towards materials and labor expenses.
Costs to consider include:
The actual cost of the tile

Labor

Removing of the old flooring

Area preparation

Other materials like grout
Your tile installation costs will largely depend on the material you choose and factors like if the item is in stock or needs to be specially ordered. Certain designs or more expensive than others. Common tile materials include porcelain, ceramic, rectified tile, slate and glass – ceramic being the cheapest material.
The cost of labor for laying tile that is about 12" on a prepared floor is about $4 to $10 per square foot for an indoor project. Tiling a bathroom typically costs about $2,000 on average while a kitchen backsplash or countertop is going to cost around $25 to $32 per square foot.
When installing tile flooring, homeowners have a choice to remove the existing flooring or tile on top of what is currently there. It's cheaper to install tile flooring on top of existing flooring, because you don't have to pay for demolish and you don't risk damaging any existing cabinets. However, many contractors won't install tile on top of other flooring. The cost for installing tile is about $2 per square foot for removal of old flooring, and $4 to $14 per square foot for installing new sub-floor tile.
Summary
Tile flooring is a popular choice for homeowners. It's beautiful, versatile and durable. It can be expensive to install, but can last up to 20 years if installed properly.
If you need help with a tile installation, HomeContractors101.com can help you find a tile flooring contractor near you. Simply submit your project and get quotes from local contractors. Try it out today.